The Crucial Role of Teachers (News and Research 265)
Central Asian Symposium on Education Highlights the Crucial Role of Teachers | Government officials, education professionals, representatives of academia from Central Asian states, as well as international experts on teacher policy, discussed approaches to developing, attracting, and retaining best talent in teaching at the online Central Asian "Skilled Teachers – Skilled Nation" Symposium on Education. The event was co-organized by UNESCO Cluster Office in Almaty and the World Bank's Education Global Practice.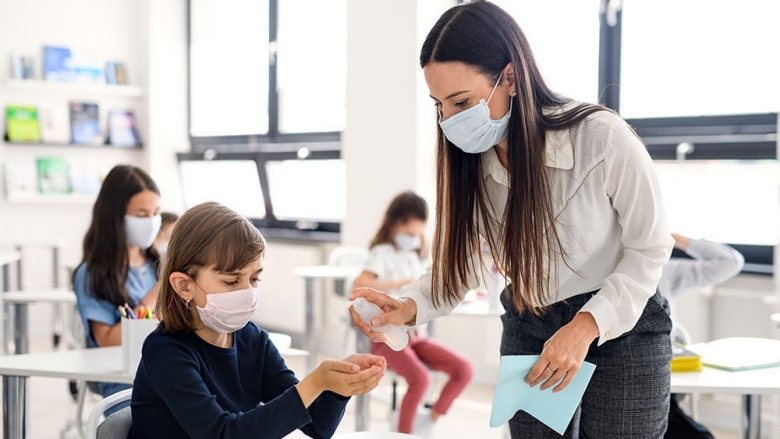 Queen Rania Teacher Academy Launches 2021 Teacher Skills Forum | Queen Rania Teacher Academy (QRTA) Sunday kicked off the 2021 Teacher Skills Forum dubbed 'Learning Skills Gained in the Time of COVID-19.' The two-day online forum highlighted the learning skills students have acquired during the coronavirus pandemic, while emphasizing how students have overcome unprecedented challenges to develop and gain skills. The new skills have proven vital to students' education and will become increasingly important in their future careers. In his welcoming remarks, QRTA CEO Osama Obeidat, stated: "We need to encourage school leaders and teachers to think flexibly and reconsider what is offered to students in terms of quantity, duration and assessment methods. Keynote speaker Harry Patrinos, Practice Manager for Europe and Central Asia at the World Bank Education said: "Millions of children have been out of school and there has been considerable learning loss. It is paramount that we draw attention to the urgent need to prioritize education." "At the same time, our children and teachers, as well as parents, have learnt new skills," Patrinos added. "As we approach normalcy, it's important that we nurture these new skills, address their learning needs, and give our students and teachers the support they deserve." More than 5,000 participants from more than 45 countries registered with the forum.
Learning Recovery after COVID-19 In Europe and Central Asia: Policy and Practice
The COVID-19 Cost of School Closures in Earnings and Income across the World
HLO (Harmonized Learning Outcomes) | Angrist, N., S. Djankov, P.K. Goldberg and H.A. Patrinos. 2021. Measuring Human Capital using Global Learning Data. Nature 592: 403-408 | Summary in VoxEU | Data