The Race between Education and Technology (Education News and Research 158)
Innovative Learning Environments: The Role of Energy–Efficient Investments in Russian Preschool Education Facilities (A Case Study of the Khanty-Mansyisk Region)  Congrats Tigran, Dmitry, Maria  This paper discusses an example of an early childhood development facility intervention in the Khanty-Mansyisk region of the Russian Federation and its potential to produce efficiency gains in the region and the country overall. The government of the region is introducing changes to the built environment of its early childhood development centers. The proposed new design is based on the concept of the learning environment as a third teacher. The smaller footprint of the new buildings will increase the amount of active space per child, and the new design will include energy efficiency measures. The economic impact of these measures will reduce operating costs throughout the lifecycle of the building and provide strong evidence to education policy makers in the rest of the region and the country as a whole in favor of child-centered, healthy, and energy efficient early childhood development infrastructure.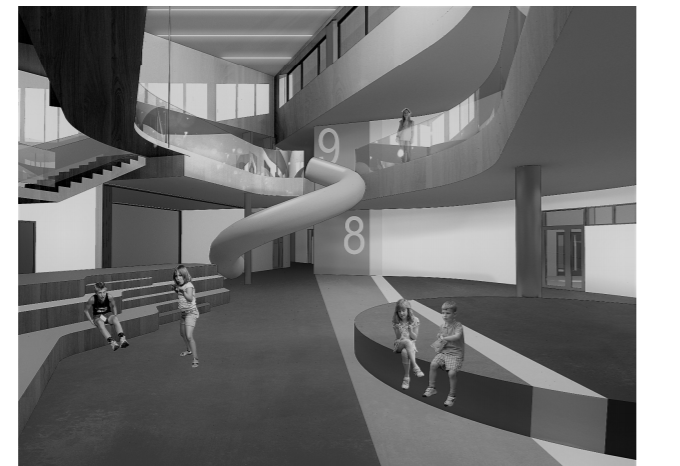 Harmonized learning outcomes: transforming learning assessment data into national education policy reforms  It's been almost a year since the World Bank Group launched the Human Capital Project (HCP), a revolutionary effort to measure education not by years in school or degrees earned, but by actual learning outcomes. The vision is that equipping countries with the data needed to make evidence-based decisions will promote investment in people, the world's most vital resource. While there has been an international revolution in education access, 260 million children are still out of school, and another 260 million attend school but still cannot read—that's 1 out of 4 young people in low- and middle-income countries. The HCP has a vision to change that, and it's working.
The Race between Education and Technology: Higher Education in Europe and Central Asia
Special Issue on Higher Education Financing: Student Loans in the Economics of Education Review
Better with Bologna? Tertiary education reform and student outcomes Given the scale of the university reform induced by the Bologna Process, little is known about how the reform impacted those most immediately affected: the students. This paper uses unique micro data from Humboldt-Universität zu Berlin, Germany, to estimate treatment effects on student outcomes. Variation in treatment introduction over time and across subjects generates exogenous assignment of students into treatment (Bachelor) and control groups (Diploma). Results indicate that the Bologna reform led to a significant, sizeable increase in the probability of graduating within planned instructional time; it also decreased standardized study duration and worsened final grades in the treatment group.
Do the Benefits of College Still Outweigh the Costs? | The return has remained high in spite of rising tuition and falling earnings because wages of those without college are also falling, keeping the wage premium near an all-time high and reducing opportunity cost of going to school.
School segregation in St. Petersburg – the role of socioeconomic status | This paper uses representative student data from St. Petersburg, Russia to analyze school segregation by parental socioeconomic status and student academic performance. The proposed systematic segregation indices account for ordinal variables and take expected segregation into account. We decompose segregation by school type, school, and classes and compare the results to results obtained from PISA for urban areas in Russia and six European countries. Segregation by socioeconomic status is moderate in St. Petersburg and Russia, as compared to other European countries. Segregation between schools and school types reflects parental choice, whereas within-school segregation along the lines of student performance reflects school policies.
Does Vocational Education Work? Evidence from a Randomized Experiment in Mongolia | This paper estimates the impact of admission to formal vocational secondary programs on labor market outcomes in Mongolia. We conducted public lotteries to allocate scarce slots for approximately 8,000 students who applied to oversubscribed trades in 10 vocational schools during 2010, 2011, and 2012. We find that admission to oversubscribed vocational schools in Mongolia led to significantly higher employment, and increased earnings for women. These positive impacts appear to be due to the acquisition of more skills in specific trades, greater work intensity, and increased employment opportunities in high-paying sectors.
School Education in Pakistan: A Sector Assessment