Skills for Jobs (Education News and Research 146)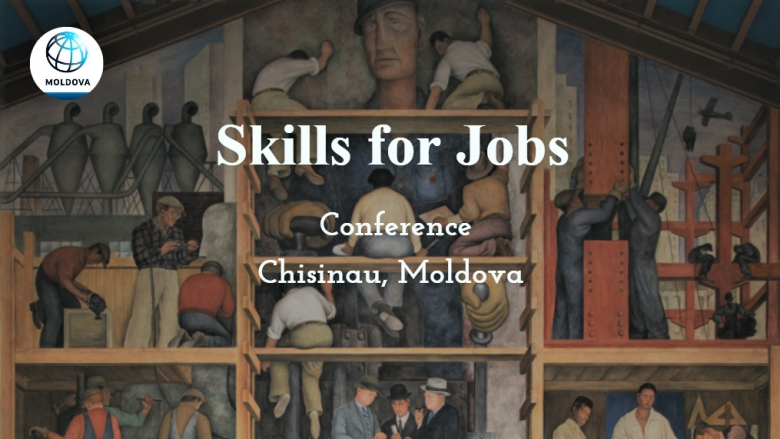 It was a privilege to meet Moldova's Minister of Education, Culture and Research, Ms. Monica Babuc. Moldova's dedication to quality education is impressive. The World Bank is working on the renovation of several hub schools; system efficiency; equipping school laboratories; improving training programs for teachers and principals; and strengthening the capacity of the quality assurance agency. We also conduct analytical studies on training, socioemotional skills, and school accountability.
Skills for Jobs Conference (May 14 and 15, 2019). In Moldova, a child born today can expect to acquire about 60% of their human capital potential by age 18; therefore, there is time to address the risks to poor health and poor education that prevail in the country and turn the situation around.  That was the main message of my keynote speech at the conference – The Human Capital Project and Index. It was promising to see such a turnout and testimony to the importance that Moldova places on skills for human capital development. The event itself took place at Tekwill on the grounds of the Technical University.  The Tekwill, an innovative learning space and center of excellence, also hosts the Fab Lab and Moldova's virtual IT park.
Other news:
In Kazakhstan, Regional Inequalities Undercut Overall Educational Progress
A 1% increase in literacy translates into a 3% increase in GDP per capita
My lectures last month at the Higher School of Economics